Start ZenTao Cloud
2018-06-20 11:21:28
Renee
3698
Last edited by Taotao on 2020-02-18 14:34:01
1. Register and log in ZenTao Cloud
Register on ZenTao Cloud website.
2. Start ZenTao Cloud
Click Build a site and choose the version you want to try. Or choose the version from the Price page. Free trial for all versions is 31 days. After that, you can Renew it in your Console.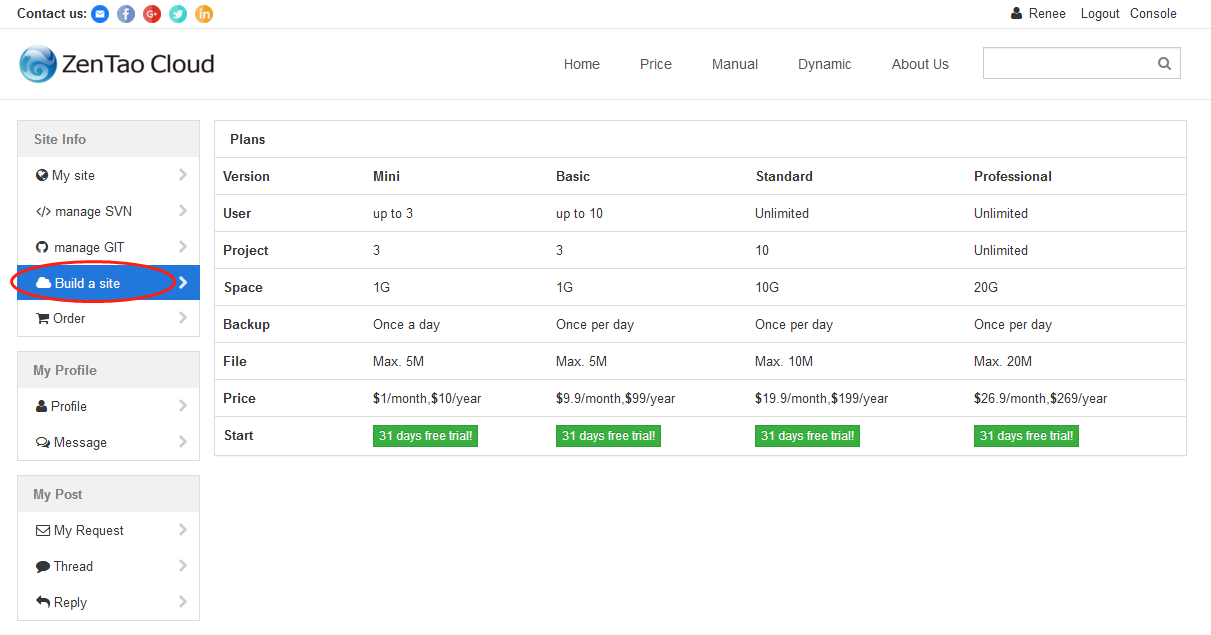 3. Manage your site
All you sites can be viewed and managed in My site. You can back up, change its password, customize its domain, reinstall, delete, upgrade, renew and degrade it.